I am Year 5 student at Panmure Bridge School in Auckland, NZ. I am in Learning Space 1. My teachers are Mr Ogilvie and Mr Wong.
Tuesday, 22 March 2016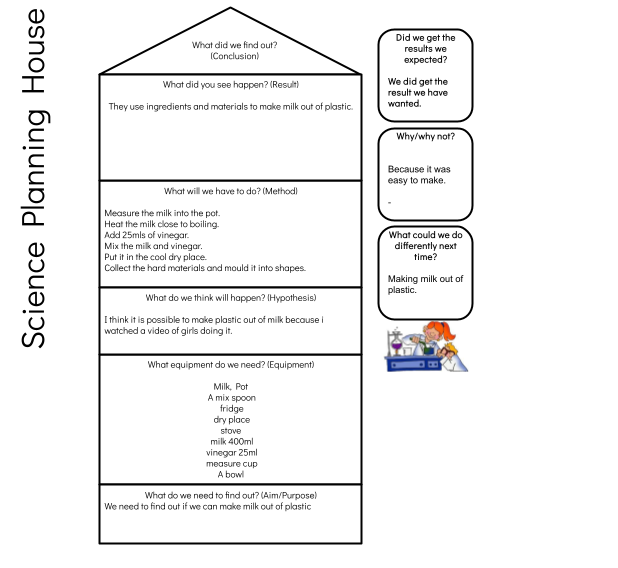 This is my work on how to make milk change into plastic. You need vinegar and milk to make plastic.
Tuesday, 1 March 2016
This is my xtramaths results. I got 45 smiley faces, 5 wrong and 2 ticks. I need to work on my pluses so I can get to timetables.